Consumer Goods Digital Day
20. - 20.04.2021
---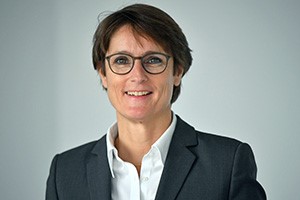 After studying general business administration in Cologne and a master's degree in business administration in Lausanne (Switzerland), Susanne Sorg initially started her career at 3M and now has 30 years of experience in retail, IT and digitization, which she has gained at Metro Group, Tchibo and, since 2015, EK-Servicegroup, among others.
She has excellent retail expertise and is a driver of digital transformation.
From 2007 to 2009, she was a member of the advisory board of Payback GmbH, Munich, and since 2018, Susanne Sorg has been a member of the supervisory board of Hartmann AG, Paderborn.
She has also been involved as the first chairwoman of the retail association "Shop DACH" since 2007 and has been a member of the jury of the science award of the academic partnership of GS 1/EHI Germany since 2019.
Consumer Goods Digital Day
GER
Subject to changes without notice