Hypermotion 2020
10. - 12.11.2020
---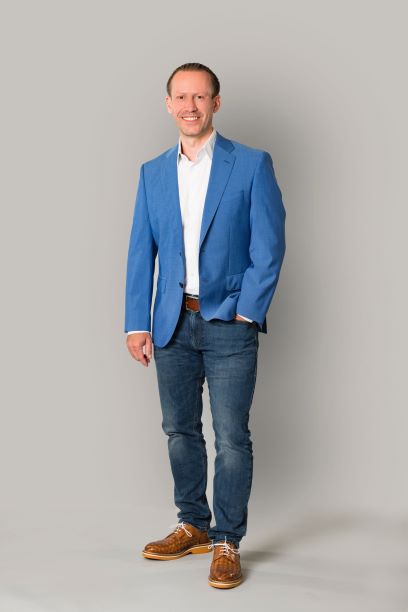 An entrepreneur for more than 30 years with more than 20 years of experience in the field of electric mobility: Thomas Grübel already founded his first company to manufacture emission-free scooters in the year 1999. The Hong Kong-based company e-max developed affordable and comfortable electric scooters. In 2008 the company was sold to Vmoto and the Munich native returned to his home city.
Here he founded the company GOVECS in January 2009 as one of the first electric scooter manufacturers in Europe. Shortly thereafter, the company's own manufacturing facility was established in Wroclaw, Poland. Today it is probably the largest of its kind in Europe. In the beginning, GOVECS mainly produced delivery and rental scooters for B2B segments. For five years, GOVECS has been leading the sharing market. With the modern interpretation of the "Schwalbe", GOVECS entered the B2C market in 2017. Since then GOVECS took over two companies to now offer not only a wide product portfolio but also service from one source.
With ZOOM SHARING, GOVECS is not only active as a sharing operator in Stuttgart since May 2020, but also offers the sharing model as a partner sharing concept for municipalities and small cities.
Hypermotion Lab
Webstudio
GER
Subject to changes without notice