Hypermotion 2020
10. - 12.11.2020
---
Technology Management Daimler Trucks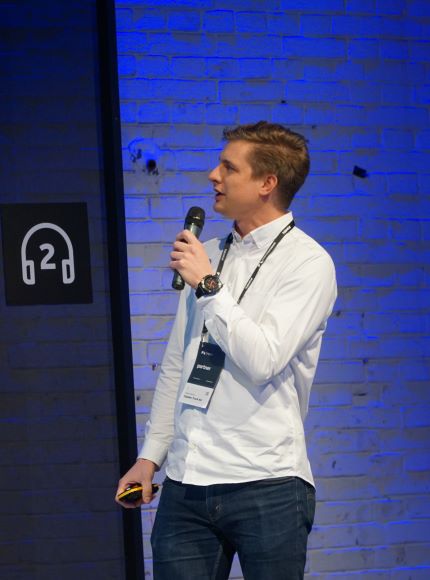 Mathias Matheis leads the project "Automated Kitting" in global Technology Management at Daimler Trucks. The team identifies and develops new production technologies for the areas of assembly and logistics of the worldwide Daimler Truck plants.
After his studies of mechanical engineering at HS Pforzheim and the following Master degree in Industrial Engineering at KIT in Karlsruhe, he conducted a common research project of Daimler Trucks and the Center for Mechatronics and Automation Technologies (ZeMA) in Saarbrücken with the focus on the handling and assembly of large and heavy components. Afterwards he joined the Daimler CAReer program with project assignments in Germany and Japan.
His areas of focus include handling technologies, assembly technologies and intralogistics.
In the beginning of 2019, during their technology scouting activities, the Technology Management team became aware of the startup Robominds. This was followed by first tests in the research factory Arena2036 and a common 100-day pilot project as part of the innovation platform StartupAUTOBAHN. The activities led to a strategic partnership for the development of the automated kitting process of the future.
Subject to changes without notice