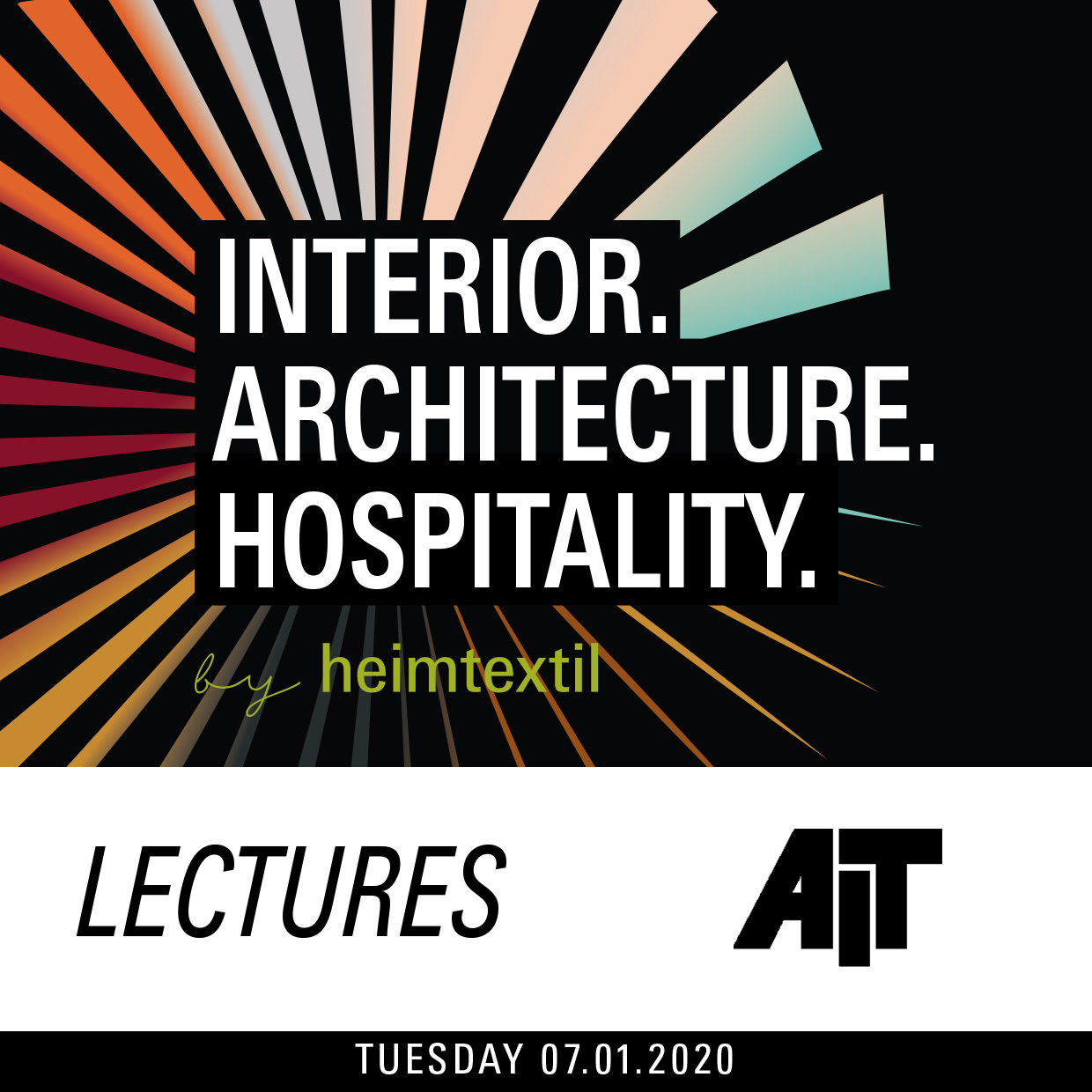 DIVERSITY: Libraries as spaces for knowledge and society // Please register here:
https://ait-xia-dialog.de/ait-dialog-themen/heimtextil-interior-architecture-hospitality-2020/
14:00 Uhr welcome and introduction by moderator Kristina Bacht, AIT-Dialog
14:10 Uhr "Learning from Libraries: Capturing the temporal in design."
Elif Tinaztepe, Schmidt Hammer Lassen, DK - Aarhus
www.shl.dk
14:50 Uhr "CONTEXTS !!!"
Dominique Coulon, Dominique Coulon & Associés, FR-Strasbourg
15:30 Uhr break
15:40 Uhr "Formal and informal planning"
Peter L. Wilson, BOLLES+WILSON, DE-Münster
www.bolles-wilson.com
16:20 Uhr "Permanence and change - Oslo central library"
Marius Mowe, Atelier Oslo, NO-Oslo
www.atelieroslo.no
17:00 Uhr Q&A Session
17:15 Uhr End of the lecture program