Cleanzone 2020
09. - 19.11.2020
---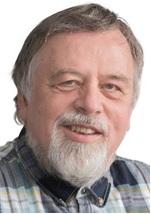 Koos is an applied physicist with 34 years' experience in contamination control and cleanroom technology. He is product manager and contamination control specialist at the Brookhuis Applied Data Intelligence cleanroom division. He is also active in education and standards for cleanroom technology. At R&D of Canon Production Printing (formerly Océ Technologies) he has developed various processes and facilities for printing devices.
He is an executive board member of ICCCS (International Confederation of Contamination Control Societies) and VCCN (Contamination Control Society of the Netherlands). He is convenor, delegate and expert in ISO TC209 and CEN TC243 and the development of the ISO 14644 and ISO 14698 standards. He has been Treasurer and chairman of the CTCB-I (International Cleanroom Testing and Certification Board).
He wrote various papers on the determination of requirements of cleanrooms, operational procedures and monitoring surface contamination.
Cleanzone 2020 - Program
ENG
Cleanzone 2020 - Program
ENG
Subject to changes without notice