Cleanzone 2020
09. - 19.11.2020
---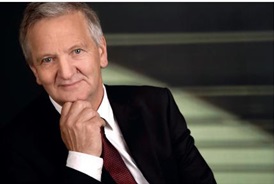 For over 30 years, Josef Ortner is engaged in different
kinds of applications and developments in the cleanroom industry.
With the establishment of the Ortner Reinraumtechnik GmbH in 1985, an enterprise group under the trademark "Ortner Cleanrooms unlimited" has emerged over the years. This trademark has evolved from the original competence of the classic cleanroom building, towards a mechatronic and equipment company for cleanroom facilities.
The special passion from Mr. Ortner, and therefore also a trademark of Ortner group, is to investigate the innovative capacity and the desire for new methods and technologies. Over the decades, the core competence
from Josef Ortner and his group has shifted from microelectronics to the GMP-related issues of life science, pharmaceutical, laboratory and BSL research industry. Josef Ortner is the founder and initiator of
several international cleanroom initiatives and cluster organizations.

Cleanzone 2020 - Program
GER
Subject to changes without notice